Spring Weather in China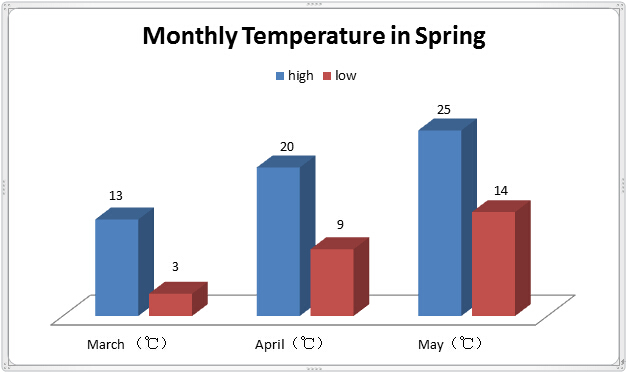 Spring, the first season in China is from March to May and the days are getting warm with the average temperature of 13 ℃ in daytime and 3 ℃ at night. Along with some windy days, the weather in spring is varied largely in most north and south China cities. For instance, it may be cold enough to snow in Harbin city, while it is warm enough to play outside in Sanya. Vary in different regions, the spring scene is different.
Northern China
The spring in north China is late and last less than three months. Mixed with the cold weather, the spring comes along with snow and wind. Though the temperature is low, the piercing chill fades away. Symbolizing a new beginning, spring wakes up everything: snow melts, plants sprout, birds stretch themselves, willow leaves fly diffusely….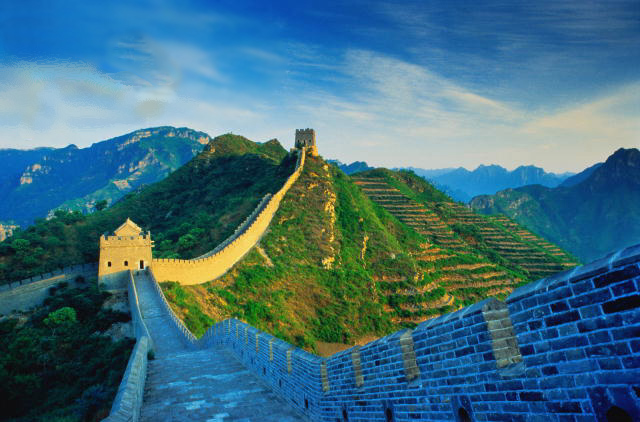 While in some cities, even the nature is blooming, the spring is still under the shadow of winter, like Beijing. With changeable weather, you can barely enjoy the warm even under the sun, which is normally called cold spell in later spring. When comes to some warm days, you can't enjoy fully neither as it changes into quite hot in no time. Sandwiched between the winter and summer, spring in Beijing is awkward and hard to notice.
Require clothing: thick jacket, suits, sweaters and other warm clothing are needed.
Southern China
"If winter comes can spring be far behind" is apropos to describe the longing for spring in southern China. Getting rid of frozen cold weather in winter, spring is getting warmer as the daytime is lengthened through the sun rising in the earlier hours of the morning and setting later on in the afternoon.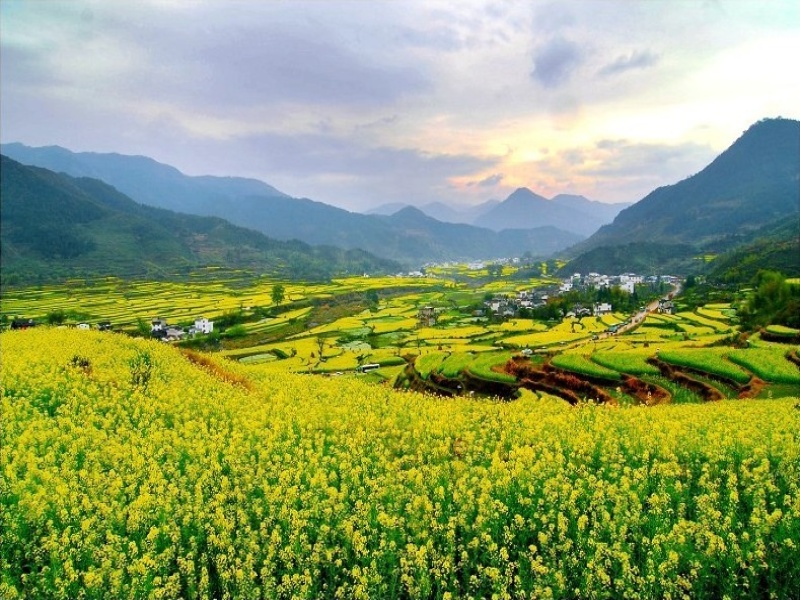 Mixed with little bitty stinging rain sometimes, spring is quite beautiful and lovely. With the different colorful flowers appearing, green leaves coming out, the nature recovers its vitality and booming everywhere, spring has arrived punctually and warms up not only the weather but also the people's heart.
In Chengdu, the whole city is becoming dynamic with hustle and bustle streets, sweet-smelling parks and steaming tea houses. In some southeast China cities of Suzhou and Hangzhou, the spring view is more picturesque of water flowing beneath a little bridge and some gentle rain.
Require clothing: jacket, suits, sweaters and some thin coat are needed.
Monthly Average Temperature (high/low) in Spring for Major China Cities
| Months | Beijing | Shanghai | Xian | Guilin | Chengdu | Lijiang | Hong Kong |
| --- | --- | --- | --- | --- | --- | --- | --- |
| March | 12/0℃ | 13/5℃ | 14/4℃ | 17/11℃ | 16/9℃ | 17/5℃ | 21/16℃ |
| April | 20/8℃ | 19/11℃ | 21/9℃ | 23/16℃ | 22/13℃ | 20/8℃ | 25/20℃ |
| May | 26/14℃ | 24/16℃ | 26/14℃ | 27/20℃ | 26/17℃ | 23/11℃ | 29/24℃ |
Top Things to do in Spring
There is an old saying of make the plans for the year in spring, indicating spring is for renewal and regrowth of nature, but also a good start to make your china travel. In this growing season, you can appreciate the beautiful land by its eye-popping scenery, or tour around ancient cities to discover its time-honored history.
Nature sightseeing:
See the pandas in the leisure city of Chengdu;
Hike Mount Huangshan to enjoy the natural landscape;
Watch the rice growing in Longji Rice Terrace of Guilin;
Visit Suzhou Gardens & West Lake and embrace the Spring.
History enlightenment:
Climb the Great Wall to marvel at imposing defence since 2000 years ago;
Come to Terracotta Warriors of Xian and trace back to Qin dynasty;
Go to Pingyao ancient city, the living fossil to meet Ming & Qing dynasty relics;
Visit Longmen Grottoes in Luoyang to suck up Buddha culture of North Wei dynasty.